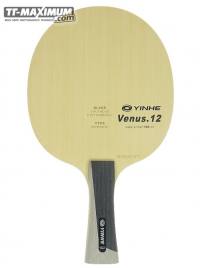 Available
CARBOKEV, похожа на BUTTERFLY Kong Linghui Special
Reviews: 10
View all
DHS Hurricane 301T ALC
OR ORDER BY PHONE:
+38 050 250 4 250, +38 093 654 82 83
5 layers wood with 2 layers ALC.
Name options: Hurricane-301T, H301T, H-301T, DHS 301T
Type:
OFF+
Composition:
composite
Blade size:
standard
159*150 мм
Длина ручки: 100 мм
Average weight:
90
Layers:
7

5+2

Thickness:
5.8 mm
If you like the purchased product, and you would like to recommend it to others, please share a few words about exactly what you liked it. Help other customers to better navigate the variety of products and make the right choice, and us (the store) in our mission to select the most high-quality and successful products.


Be the first to comment!