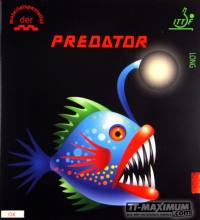 Available
View all
DAWEI Saviga 27 OX
Price:
405.00 грн
513.00 грн
OR ORDER BY PHONE:
+38 050 250 4 250, +38 093 654 82 83
Long pips without sponge. Made in Japan.
Factory delivered without glue sheet.
Notice on using this rubber in OX. As the sheet is VERY thin and soft, it is too hard to attach and put out this rubber with the glue. Even for skilled users. So we strongly recommend to use this rubber with the glue sheet, not with the glue! If you wish, we may attach the glue sheet to the rubber for you, just add it to the order and add a notice that you with it. 
Note on available thicknesses: the "other thickness" option means that if you wish, we can collect any sponge we have. Sponges can be seen separately in the "Sponges" section. And when ordering in this case, choose the option "other thickness" and specify in the note to the order, what kind of sponge and in what thickness you want. Or consult with us - we will help to pick up if necessary.
Watch also a video review (in the Video tab).
If you like the purchased product, and you would like to recommend it to others, please share a few words about exactly what you liked it. Help other customers to better navigate the variety of products and make the right choice, and us (the store) in our mission to select the most high-quality and successful products.