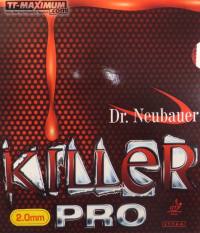 Available
View all
TTL Strateg
OR ORDER BY PHONE:
+38 050 250 4 250, +38 093 654 82 83
Деревянная пятислойка класса DEF выполненная по технологии со снижением плотности слоев дерева от краев к центру. За счет этого увеличивается пятно стабильного отскока и увеличивается однородность контроля мяча.
Основание от мастера Мееровича.
Type:
DEF
Composition:
wood
Blade size:
oversize
лопасть: 163x155
ручка: 101x30x25
Average weight:
95
Layers:
5
1,5: танганика 0.6
2,4: абаши 0.6
центр: абаши 3мм
Thickness:
5.4 mm
Control:
Speed:
If you like the purchased product, and you would like to recommend it to others, please share a few words about exactly what you liked it. Help other customers to better navigate the variety of products and make the right choice, and us (the store) in our mission to select the most high-quality and successful products.


Be the first to comment!