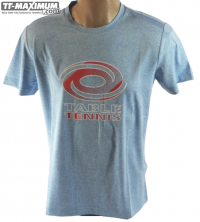 Available
quality T-shirt for playing table tennis and everyday wear
Leave review
View all
TSP Balsa 6.5
For risk-taking offensive players. The 6,5 mm Balsa core veneer ensures an even faster shot and a lot of penetrating power during all offensive shots. Nevertheless the blade produces an excellent ball control. Perfect for all players who are looking for fast points. The fibreglass veneers provides an even bigger sweet spot.
If you like the purchased product, and you would like to recommend it to others, please share a few words about exactly what you liked it. Help other customers to better navigate the variety of products and make the right choice, and us (the store) in our mission to select the most high-quality and successful products.


Be the first to comment!