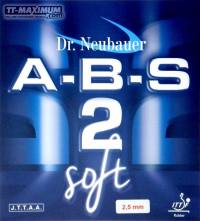 Available
1,375.00 грн
1,062.50 грн
one of the most effective anti-spins without clutch
Leave review
View all
TSP Balsa 4.5
The perfect blade for variable allround players. Precise blocks, counters shots and chops, but also great topspins are able to be played without a problem. The Balsa 4.5 produces an ideal mixture of speed and control and gives you a great ball response. The fiberglass veneers make sure an even bigger sweet spot. Perfectly balanced and almost without any disturbing vibrations, TSP Balsa 4.5 gives you great ball control.
If you like the purchased product, and you would like to recommend it to others, please share a few words about exactly what you liked it. Help other customers to better navigate the variety of products and make the right choice, and us (the store) in our mission to select the most high-quality and successful products.


Be the first to comment!