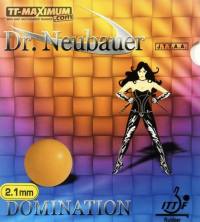 Available
a very successful all-round rubber with a grippy surface and high control; thickness 1.5 mm
Leave review
View all
YINHE (Milkyway) Super Kim CHOP sponge
Price:
532.00 грн
684.00 грн
OR ORDER BY PHONE:
+38 050 250 4 250, +38 093 654 82 83
This is an automatic translation. To view the original article switch the site language to RU.
Released at the end of 2019, the long spikes of Super Kim are named after the defender from the Korean national team Kim Song I, who plays them (based also on the firm YINHE https://tt-maximum.com/shop/blades/yinhe-milkyway-980-pro-def).
These spikes are designed to play with modern plastic balls. They are not fast, very control and have a noticeable craving. Allow you to comfortably and accurately perform a variety of game elements inherent in long spikes, and are capable of a powerful reverse rotation.
The standard sponge 1.1 mm and 1.5 mm - a special, super-soft damping, on it this lining is VERY slow. See the next item card. Also, the OH version, which is cheaper than versions on the sponge, is presented in a separate card.
And here is a version with other game properties. This version of our own build, called CHOP (i.e. pruning in the middle/far zone, with English), has a sponge specialized to protect pruning away from the table on not very fast bases. Although, of course, a player with good technique and accustomed to the defense fast base, too, will be able to defend it effectively.
This version, especially on not fast bases is much better for protection in the far zone. It gives both better control and more difficult balls for the opponent. At the table with such a sponge lining plays also very difficult for the opponent, although it is somewhat more difficult to manage than the classic version on a damping sponge.
See also detailed video reviews on each version in the Video tab.
Note by the name of the company: in some stores write GALAXY instead of YINHE or MILKYWAY, who is interested to know what is the right name of the firm - here's a detail about it.
| | | |
| --- | --- | --- |
| | Speed type: | DEF |
| | Rubber type: | long pips |
| | Surface type: | pips and antispins |
| | Sponge type: | normal |
| | Speed: | |
| | Spin: | |
| | Control: | |
If you like the purchased product, and you would like to recommend it to others, please share a few words about exactly what you liked it. Help other customers to better navigate the variety of products and make the right choice, and us (the store) in our mission to select the most high-quality and successful products.


Be the first to comment!