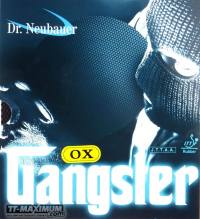 Available
длинные шипы с отличным блоком и мощным реверсом, очень эффективные!
Reviews: 8
View all
YINHE (Milkyway) Uranus Pro Medium (custom sponge)
Price:
646.00 грн
836.00 грн
OR ORDER BY PHONE:
+38 050 250 4 250, +38 093 654 82 83
This is an automatic translation. To view the original article switch the site language to RU.
In this card there is an Uranus Pro Medium rubber on a sponge of different non-standard thicknesses, a special order from our store. The sponge itself is the same, only the thickness is different. Previously, all the thicknesses of the sponges for this and similar rubbers were in one product card at the same price. Unfortunately, since mid-2021, the company has changed the working conditions for special orders, and it has become much more difficult, longer and more expensive. Therefore, we had to separate these custom sponges separately, with a higher price tag.
Standard thickness max (2.15 mm) - see the next product card. And here are all the others that we have at the moment.
After the ingenious, but not cheap Uranus Euro, YINHE has released new tensor short pimples with a very modest price as for a tensor rubber with such properties. Uranus Pro Medium has a very decent speed (similar to the first Waran). At the same time, they managed to maintain control at a very high level, better than that of many more expensive competitors. And the effect is also very good, surprisingly for this level of traction. The grip level is high, allows for topspin, serve with strong spin and gash. It is not clear how they manage to combine all this in one overlay, but somehow they succeed.
Compared to Uranus Euro, Uranus Pro Medium has greater speed, but is inferior in effect, and is more focused on attack and aggression. At the same time, despite the increased speed, the control in protection by undercutting still remained very high.
In general, now YINHE not only has very good short pips, but already has a whole line of several very good short pips of different properties.
We can confidently say about this rubber that it will not yield to, and often surpass, many short spikes from expensive firms.
Watch also a detailed video review (in the Video tab).
Note on the name of the company: in some stores they write GALAXY instead of YINHE or MILKYWAY, who is interested in knowing the correct name of the company - here is more about it.
| | | |
| --- | --- | --- |
| | Speed type: | OFF |
| | Rubber type: | short pips, tensor |
| | Surface type: | pips and antispins |
| | Sponge type: | normal |
| | Speed: | |
| | Spin: | |
| | Control: | |
If you like the purchased product, and you would like to recommend it to others, please share a few words about exactly what you liked it. Help other customers to better navigate the variety of products and make the right choice, and us (the store) in our mission to select the most high-quality and successful products.


Be the first to comment!