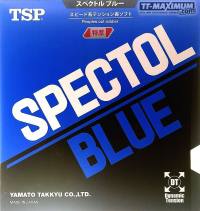 Available
1,542.90 грн
1,125.90 грн
View all
YINHE (Milkyway) 955 Blue OX
OR ORDER BY PHONE:
+38 050 250 4 250, +38 093 654 82 83
Long pips. This is the same rubber as 955 Green, only the color is different. It's just that the company released them in colored envelopes and with a name according to the color. And the Blue and Green tires are the same.
But the plain 955 which is available in red and black is another rubber! As well as 955 Euro. So these are three different overlays, so they have different prices.
Factory delivered without glue sheet.
In this product card is the OX version (without sponge). If you need a version on a sponge, see the neighboring product.
Watch also a detailed video review (in the Video tab).
Note on the name of the company: in some stores they write GALAXY instead of YINHE or MILKYWAY, who is interested in knowing the correct name of the company - here is more about it.
If you like the purchased product, and you would like to recommend it to others, please share a few words about exactly what you liked it. Help other customers to better navigate the variety of products and make the right choice, and us (the store) in our mission to select the most high-quality and successful products.


Be the first to comment!