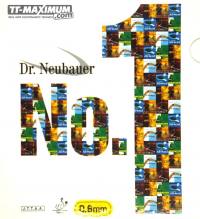 Available
длинные шипы для тех, кто любит максимальный контроль и точность
Reviews: 2
View all
YINHE (Milkyway) 9000E Medium
OR ORDER BY PHONE:
+38 050 250 4 250, +38 093 654 82 83
This is an automatic translation. To view the original article switch the site language to RU.
The 9000E is another very successful low-cost table tennis pad from YINHE.  (Milkyway). It has a sticky, very tenacious topshit.
In properties it is similar to the very popular lining YINHE (Milkyway) Mercury, only tops softer and speed a little less. This makes the controls even higher, even though it's at Mercury's height. And the ability to create rotation is just as high. It feels medium-soft. All this makes it very comfortable for learning and staging techniques. And also for different styles of play at the level from beginner to advanced amateur.
This version of Medium is a little tougher and more powerful than Soft (see next card)
Note by the name of the company: in some stores write GALAXY instead of YINHE or MILKYWAY, who is interested to know what is the right name of the firm - here's a detail about it.
If you like the purchased product, and you would like to recommend it to others, please share a few words about exactly what you liked it. Help other customers to better navigate the variety of products and make the right choice, and us (the store) in our mission to select the most high-quality and successful products.


Be the first to comment!