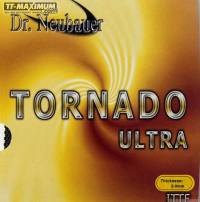 Available
View all
STIGA Calibra Tour S
Price:
1,092.00 грн
1,372.80 грн
OR ORDER BY PHONE:
+38 050 250 4 250, +38 093 654 82 83
This is an automatic translation. To view the original article switch the site language to RU.
Stiga Calibra Tour S belongs to the Calibra Tour range of offensive rubbers. The series includes three versions differing in the hardness of the sponge:
S - with softer sponge and more control
M - the optimal combination of hardness, speed and control
H - harder sponge, giving more speed
The Calibra Tour series uses two technologies: APS (Cylindrical Stud Structure) and TransTension Sponge.
These rubbers have an unusually matte topsheet that can take some getting used to. The manufacturer himself says that this topsheet requires a slightly different angle of approach of the racket to the ball, but the time spent on getting used to it is compensated by excellent playing qualities.
Despite the S index for this version of the lining, its sponge cannot be classified as soft. Rather, it is a medium hard sponge that suits the vast majority of players well. The rubber of the topsheet is quite soft and elastic. The diameter of the pimples is smaller than that of the Tenergy 25, but larger than that of the Tenergy 05 and 64. The sponge of all three versions is characterized by a pronounced dwell-time (ball retention on the rubber), comparable to the Calibra LT Sound and significantly surpassing the rest of the previous rubber series Calibra LT.
The rubber has a pronounced catapult and is well suited for modern attacking play with an emphasis on playing in the first zone.
| | | |
| --- | --- | --- |
| | Speed type: | OFF |
| | Rubber type: | inverted, tensor |
| | Surface type: | inverted |
| | Sponge type: | normal |
| | Speed: | |
| | Spin: | |
| | Control: | |
If you like the purchased product, and you would like to recommend it to others, please share a few words about exactly what you liked it. Help other customers to better navigate the variety of products and make the right choice, and us (the store) in our mission to select the most high-quality and successful products.