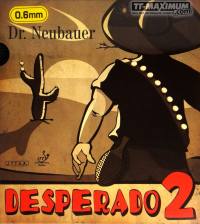 Available
продолжение популярных длинных шипов Desperado
Reviews: 7
View all
SPINLORD Sternenfall
This is an automatic translation. To view the original article switch the site language to RU.
The SPINLORD Sternenfall long pimples in the sponge version are good for both classic defense and table play. In tops trimming, they are very controllable and capable of giving a powerful gash. Their speed is average, the feeling is medium-soft, and the control is high. They are also very controllable on the table and are capable of throwing a variety of balls, creating difficulties for the opponent. They are easy to substitute and hit, and they also have high control in the flat ball game. And flat ball play is very important for long pimples, since many long pips are difficult to play without spinning.
Sternenfall were released in August 2014.
Also, please keep in mind that the company only produces these studs with OX, and the sponge version is our store's own manual assembly. So don't be surprised at the mismatch between the square of the thorns and the sponge.
| | | |
| --- | --- | --- |
| | Speed type: | ALL |
| | Rubber type: | long pips |
| | Surface type: | pips and antispins |
| | Sponge type: | normal |
| | Speed: | |
| | Spin: | |
| | Control: | |
If you like the purchased product, and you would like to recommend it to others, please share a few words about exactly what you liked it. Help other customers to better navigate the variety of products and make the right choice, and us (the store) in our mission to select the most high-quality and successful products.