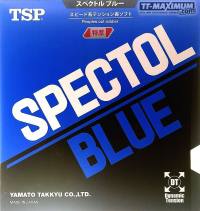 Available
1,542.90 грн
1,125.90 грн
View all
Sauer&Troeger Hipster
Price:
1,042.50 грн
1,167.60 грн
OR ORDER BY PHONE:
+38 050 250 4 250, +38 093 654 82 83
This is an automatic translation. To view the original article switch the site language to RU.
This new development (2017) among semi-long (medium) pips combines the virtues of short and long pips. This creates the optimal rubber for a versatile stud. Sauer & Troeger Hipster are soft and versatile pips that allow you to counterattack, topspin, defend, block and do whatever else you want - almost any table tennis element. In a passive game, it is capable of giving out strange balls with an unusual trajectory, which flatten on the side of the opponent.
In terms of speed, they are quite fast, although they are not among the fastest. But the control for its speed is very good. Hardness is approximately average. The reaction to rotation is very slight, although the self-rotation in the undercut is capable of imparting good. Very good for versatile table play. And also provide the opportunity for episodic protection. The block is excellent, both in terms of control and opposition of returned balls. You can attack on the spot, as well as punch comfortable inflated balls.
Overall - perfectly balanced pips for playing close to the table.
See also a detailed video review (in the Video tab).
| | | |
| --- | --- | --- |
| | Speed type: | ALL |
| | Rubber type: | middle pips |
| | Surface type: | pips and antispins |
| | Sponge type: | normal |
| | Speed: | |
| | Spin: | |
| | Control: | |
If you like the purchased product, and you would like to recommend it to others, please share a few words about exactly what you liked it. Help other customers to better navigate the variety of products and make the right choice, and us (the store) in our mission to select the most high-quality and successful products.