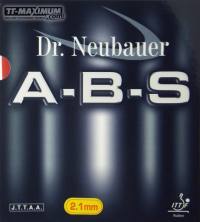 Available
1,580.00 грн
1,185.00 грн
effective anti-spin without grip, now dampens the speed even more with a 2.1 mm sponge
Reviews: 1
View all
IMPERIAL China Super Soft
OR ORDER BY PHONE:
+38 050 250 4 250, +38 093 654 82 83
This is an automatic translation. To view the original article switch the site language to RU.
Designed for players with a defensive and versatile style.
Imperial China Super Soft is a control ALLround rubber with strong grip, little stickiness. Hard hooky Chinese topsheet with low stickiness is mounted on a porous soft sponge.
Minimum thickness, 1.0 mm - for deaf and very reliable protection. The next thickness, 1.5 mm, is defensive, but already with good opportunities for attacks on comfortable balls. 2.0 mm thick for versatile play and advanced defense.
The rubber has high control, and at the same time good speed. It gives high accuracy both in cutting and topspin, and at the same time is capable of the strongest spin. When playing defense, you can easily make powerful cuts, alternating them at will with flat balls.
If you like the purchased product, and you would like to recommend it to others, please share a few words about exactly what you liked it. Help other customers to better navigate the variety of products and make the right choice, and us (the store) in our mission to select the most high-quality and successful products.