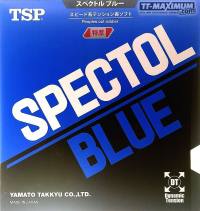 Available
1,542.90 грн
1,125.90 грн
View all
DR NEUBAUER Defence Master
OR ORDER BY PHONE:
+38 050 250 4 250, +38 093 654 82 83
Defence Master is the key to a highly effective defensive game thanks to its very grippy, even slightly tacky rubber surface. The rubber produces maximum rotation and offers excellent control while chopping, even with modern plastic balls.
Fast topspin shots can be returned easily, with a flat trajectory.
Its high level of control also allows for great spin variations.
The rubber is particularly effective for players using pimple or Anti-Spin rubbers on the other side.
Defence Master can also be used for occasional attacking through looping or hitting to change the rhythm of the game.
If you like the purchased product, and you would like to recommend it to others, please share a few words about exactly what you liked it. Help other customers to better navigate the variety of products and make the right choice, and us (the store) in our mission to select the most high-quality and successful products.


Be the first to comment!