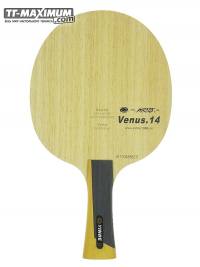 Available
1,786.00 грн
1,216.00 грн
CARBOKEV, похоже на BUTTERFLY Timo Boll Spirit, выпущено вместо K-4
Reviews: 1
View all
DR NEUBAUER A-B-S 2 Soft
Price:
1,586.50 грн
1,837.00 грн
OR ORDER BY PHONE:
+38 050 250 4 250, +38 093 654 82 83
This is an automatic translation. To view the original article switch the site language to RU.
This is a slippery anti-spin. As you know, ABS 2 has a rather hard sponge. And this anti-spin ABS 2 Soft is suitable for those who like a softer sponge. Of course, the properties of the anti-spin will change slightly. But overall, they are very similar. The sponge thickness is 2.1 mm, 2.3 mm, 2.5 mm. And the thicker the sponge, the slower the pad speed. Yes, you are not mistaken - thicker means slower. Here is a damping sponge.
Delivered on glue sheet.
If you like the purchased product, and you would like to recommend it to others, please share a few words about exactly what you liked it. Help other customers to better navigate the variety of products and make the right choice, and us (the store) in our mission to select the most high-quality and successful products.


Be the first to comment!