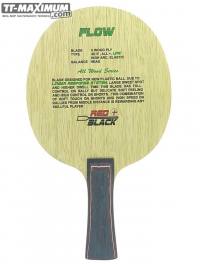 Available
2,592.50 грн
2,226.50 грн
handmade. Комфортное и контрольное All+ основание, для тактических стилей игры
Leave review
View all
DONIC Acuda S1 Turbo
OR ORDER BY PHONE:
+38 050 250 4 250, +38 093 654 82 83
This is an automatic translation. To view the original article switch the site language to RU.
The Acuda S1 Turbo is an upgraded version of the already popular Acuda S1 rubber, which featured high speed and strong rotation.
The Turbo version adds a little more speed to this overlay, and the stiffness of the sponge remains the same as the Acuda S1. The lining is designed for players who prefer aggressive tennis, using mostly powerful, power-powered topspins. If you like the Acuda S1 and want to add sharpness to your attacking actions - this pad is perfect for you.
Recommended for players with an aggressive attacking style of play, seeking to attack first move, and forceful (not soft) technique of the game. Under other styles of play is not recommended.
Despite the clear focus on speed and rotation, the rubber has a sufficient characteristic of ball control, and a good feeling.
The Acuda S1 Turbo is the fastest rubber in the series and attacking players will definitely appreciate it.
The hardness of the sponge: medium
Donic Acuda S1 Turbo review vs. Xiom Omega-IV Asia
If you like the purchased product, and you would like to recommend it to others, please share a few words about exactly what you liked it. Help other customers to better navigate the variety of products and make the right choice, and us (the store) in our mission to select the most high-quality and successful products.


Be the first to comment!