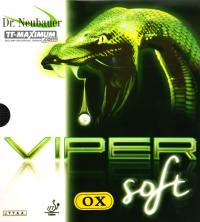 Available
версия с незначительными отклонениями внешнего вида и существенно сниженной ценой
Reviews: 6
View all
DHS GoldArc 5 42.5 Max 2.1 mm
OR ORDER BY PHONE:
+38 050 250 4 250, +38 093 654 82 83
This is an automatic translation. To view the original article switch the site language to RU.
DHS GoldArc 5 is a tensor created by DHS (Double Happiness) in cooperation with multiple world champions Wang Liqin and Ma Long.
The goal of the developers when creating this rubber is to provide the player with maximum control and rotation.
Gold Arc 5 features a grippy topsheet combined with a modern porous tensor sponge. It has a moderate catapult, a very pronounced ball delay and a pleasant sound characteristic of a tensor.
Hardness: 42.5 degrees
Made in Germany
Gold Arc V, GoldArc-5, GoldArc V, GoldArc-V
Watch also a detailed video review (in the Video tab).
This product card contains only the maximum thickness (2.1 mm), thickness 1.8 mm (now has a discount) - see the next product
If you like the purchased product, and you would like to recommend it to others, please share a few words about exactly what you liked it. Help other customers to better navigate the variety of products and make the right choice, and us (the store) in our mission to select the most high-quality and successful products.