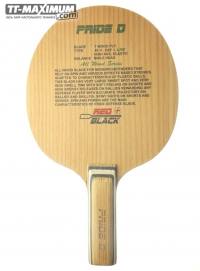 Available
3,950.00 грн
2,962.50 грн
handmade. Контрольное основание для современной защиты
Reviews: 5
View all
BUTTERFLY Flarestorm 2
OR ORDER BY PHONE:
+38 050 250 4 250, +38 093 654 82 83
This rubber is a further development of Butterfly Raystorm
Short pips made with High Tension technology
Balanced combination of spin, control and speed
Speed type:
OFF
Rubber type:
short pips, tensor
Surface type:
pips and antispins
Губка:
32.0°
Sponge type:
normal
Speed:
Spin:
Control:
If you like the purchased product, and you would like to recommend it to others, please share a few words about exactly what you liked it. Help other customers to better navigate the variety of products and make the right choice, and us (the store) in our mission to select the most high-quality and successful products.


Be the first to comment!