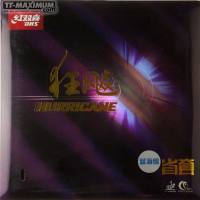 Available
1,692.00 грн
1,466.40 грн
улучшенная версия (для сборных китайских провинций) популярнейшей накладки - на синей губке
Leave review
View all
YINHE (Milkyway) rubber glue professional 550 ml
OR ORDER BY PHONE:
+38 050 250 4 250, +38 093 654 82 83
It is a special organic solvent based natural rubber table tennis glue. Packaged in a 550 ml container by us (TT-Maximum store).
It differs from ordinary rubber glue as follows:
not smelly;
dries faster;
perfect consistency.
This container does not have a brush.
Note on the name of the company: in some stores they write GALAXY instead of YINHE or MILKYWAY, who is interested in knowing the correct name of the company - here is more about it.
| | | |
| --- | --- | --- |
| | Type: | rubber glue |
| | Frost resistance: | yes |
If you like the purchased product, and you would like to recommend it to others, please share a few words about exactly what you liked it. Help other customers to better navigate the variety of products and make the right choice, and us (the store) in our mission to select the most high-quality and successful products.


Be the first to comment!