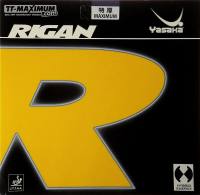 Available
Smooth lining for a modern attacking game
Reviews: 5
View all
TT-MAXIMUM rubber glue 250 ml in a jar with a brush
OR ORDER BY PHONE:
+38 050 250 4 250, +38 093 654 82 83
This is an automatic translation. To view the original article switch the site language to RU.
This is the TT-Maximum glue poured into the YINHE jar. The glue itself is not YINHE. The glue is the same one that is sold in another container, see TT-Maximum glue.
The jar is transparent and allows you to see how much glue is left. Made of hard and dense plastic, not afraid of damage. The lid of the jar is perfectly fitted and does not allow straits and evaporation. The brush is comfortable, the right size.
When the glue in the bank is over, you can not buy a new jar, you can fill it again with the same glue, bought in a regular container (see neighboring goods) - just glue without a special jar is much cheaper.
The color of the jar may differ from the one pictured.

Glue rubber for table tennis, the old type (not water-based). 250 ml.
The glue is fully ready for use, does not require dilution, etc.
How to apply: apply 1 layer on the surface of the base, and 1 layer on the surface of the lining (on a new lining - 2 layers), allow to dry the glue until the wet shine goes away. Connect the surfaces by applying the overlay from the base handle, and rolling it with a rollerbox or any similar object, so as not to form air bubbles between the pad and the base.
You can play at once, no additional waiting is not necessary. Putting under the press, etc. - also do not need.
Note about sticking tensers - they are desirable to dry at least half an hour, so that the glue had time to weather out of the sponge.
Note about the time of drying of the glue layer - to dry for a long time is not necessary, but it is possible, the adhesive layer from this does not lose its properties. It does not glue only not dried layer (when moisture did not have time to leave).
Note on storage: frost rubber glue is not terrible. But from fire and high temperatures it should be protected, it is very flammable.
| | | |
| --- | --- | --- |
| | Type: | rubber glue |
| | Frost resistance: | yes |
If you like the purchased product, and you would like to recommend it to others, please share a few words about exactly what you liked it. Help other customers to better navigate the variety of products and make the right choice, and us (the store) in our mission to select the most high-quality and successful products.