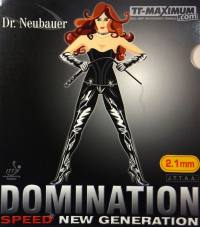 Available
универсальная накладка с очень сильным вращением и высоким контролем
Leave review
View all
RITC Friendship 729 sneakers бело-серые, sizeы 42, 44, 45
OR ORDER BY PHONE:
+38 050 250 4 250, +38 093 654 82 83
This is an automatic translation. To view the original article switch the site language to RU.
The company 729 - aka RITC, aka Friendship - is one of the oldest Chinese firms and has long been known in our country for its overlays. However, in addition to overlays, bases, rackets and balls, they make other products for table tennis, including shoes. We recently discovered and studied this model of sneakers, and it turned out that the model is very successful. These sneakers outperform the convenience and durability of a lot of other products in its price category, and even some more expensive. From the neighboring "white-red" model they differ in a simpler design (this model is older, and white-red released later and have a more colorful design). However, the convenience and durability of this model, as well as white-red, at its very small price - very good!
Naturally, the sole is special non-slip for table tennis. And the pad is also specifically for table tennis. The design, although simple, but versatile and suitable for any clothes.
In general, these sneakers have a very positive value for quality and price, being more comfortable and durable compared to cheaper shoes, and even compete with a number of more expensive models from European and Japanese firms.
To determine the required size, see the table:
| | |
| --- | --- |
| Size | The length of the insole, see |
| 42 | 27 |
| 44 | 28 |
| 45 | 29 |
| | | |
| --- | --- | --- |
| | Section: | table tennis |
| | Type: | sneakers |
| | Sex: | unisex |
If you like the purchased product, and you would like to recommend it to others, please share a few words about exactly what you liked it. Help other customers to better navigate the variety of products and make the right choice, and us (the store) in our mission to select the most high-quality and successful products.