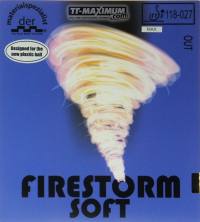 Available
Soft version of popular short pips; thickness 1.5 mm, 1.8 mm
Leave review
View all
TSP Balsa 3.5
Learn about a new dimension! The TSP Balsa 3.5 is the perfect material for the modern defensive game. Returning the strongest offensive balls will be a childs play for you. The somewhat bigger blade also supports the game. Another advantage of this blade are the precise and defensive - but also offensive shots. The fibreglass veneers give a larger sweet spot. Even not perfectly hit balls can still be placed effectively and without a problem. With just approx. 75g the Balsa 3.5 is a real lightweight among defensive blades.
If you like the purchased product, and you would like to recommend it to others, please share a few words about exactly what you liked it. Help other customers to better navigate the variety of products and make the right choice, and us (the store) in our mission to select the most high-quality and successful products.


Be the first to comment!