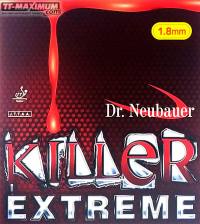 Available
1,376.10 грн
1,000.80 грн
the fastest and most destructive of the Killer series
Leave review
View all
JOOLA ZQH Hyper ARY-c 90
OR ORDER BY PHONE:
+38 050 250 4 250, +38 093 654 82 83
The powerful blade of the Chinese National team's Zhou Qihao. This blade's HYPER ARY-c fiber is aligned vertically, providing an unprecedented catapult effect and crystal clear feedback. Reinforced by a hard outer koto layer, this blade creates direct power and exceptional accuracy. The next generation in offensive blades.
If you like the purchased product, and you would like to recommend it to others, please share a few words about exactly what you liked it. Help other customers to better navigate the variety of products and make the right choice, and us (the store) in our mission to select the most high-quality and successful products.


Be the first to comment!