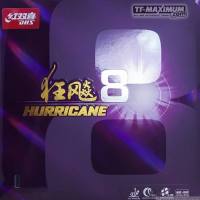 Available
View all
IMPERIAL Master Line All
OR ORDER BY PHONE:
+38 050 250 4 250, +38 093 654 82 83
This is an automatic translation. To view the original article switch the site language to RU.
IMPERIAL Master Line All is an allround-base with a great sense of the ball. Flexible and subtle, on the theme of STIGA Allround Classic. If you don't like the flexibility, you can choose it a little faster fellow - Malster Line All, which at the same thickness is not flexible.
It has medium speed, medium stiffness, and very good control. It allows you to comfortably perform any technical techniques, both attacking and defensive, and therefore suitable for both players of universal style, and novice tennis players for staging modern technique of table tennis. It goes well with a variety of overlays, so you can assemble a racket, first, purely universal, for a universal style of play, or for a novice tennis player who has not yet developed his style. And secondly, due to the special selection of overlays with it, you can make a specialized racket for a certain already established style of play, requiring different overlays on each side.
In general, master line All can be said to give the perfect balance between speed and control. Impeccable quality of wood processing, and a comfortable handle, which is comfortable to hold in your hand, will please its owner.
Type:
ALL
Layers:
5
1+5 limba
2+4 ayous
centre ayous
Composition:
wood
Blade size:
standard
155*152 мм
Длина ручки: 103 мм
Average weight:
85
Thickness:
5.6 mm
Control:
Speed:
If you like the purchased product, and you would like to recommend it to others, please share a few words about exactly what you liked it. Help other customers to better navigate the variety of products and make the right choice, and us (the store) in our mission to select the most high-quality and successful products.