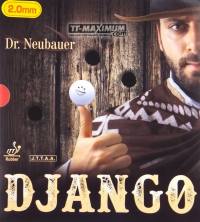 Available
View all
IMPERIAL Balsa XT Off
OR ORDER BY PHONE:
+38 050 250 4 250, +38 093 654 82 83
This is an automatic translation. To view the original article switch the site language to RU.
The Imperial Balsa XT is a light attacking base with a 5 mm thick balsa center layer. It has a great sense of the ball. Tennis players, who prefer ultra-light balsa bases without carbon and other composites, often choose it for their rackets. It is good for those players who play in the attacking style in the near zone, as it has good speed and at the same time sensitive enough to cope with it. For playing in the far zone it is not recommended, as due to low weight and balse will feel a lack of power away from the table. It will also have good effects from spikes of any type.
Type:
OFF
Layers:
5
Composition:
wood
Blade size:
standard
156*151 мм

Длина ручки: 102 мм
Average weight:
61
Thickness:
7.0 mm
Control:
Speed:
If you like the purchased product, and you would like to recommend it to others, please share a few words about exactly what you liked it. Help other customers to better navigate the variety of products and make the right choice, and us (the store) in our mission to select the most high-quality and successful products.