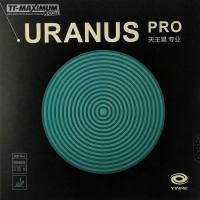 Available
medium hard tensor short pips - a masterpiece among inexpensive; sponges special order
Leave review
View all
BUTTERFLY Franziska Innerforce ZLC
OR ORDER BY PHONE:
+38 050 250 4 250, +38 093 654 82 83
Patrick Franziska, leading member of the german national team is using this particular blade. This is an Innerfiber blade combined with ZL Carbon fibers close to the core wood, utilizing the high reaction and the touch of long dwell time. It is recommended to players looking to enable powerful offensive play and passive control simultaneously. The special design with a shiny lens bearing his initials inside the plain colored handle, expresses the attempts to find light through the strict daily training routine.
Type:
OFF
Layers:
7

5 слоев дерева + 2 ZLC

Composition:
composite
Blade size:
standard

157*150 мм

Thickness:
5.7 mm
If you like the purchased product, and you would like to recommend it to others, please share a few words about exactly what you liked it. Help other customers to better navigate the variety of products and make the right choice, and us (the store) in our mission to select the most high-quality and successful products.


Be the first to comment!