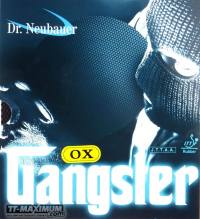 Available
длинные шипы с отличным блоком и мощным реверсом, очень эффективные!
Reviews: 8
View all
BARNA ORIGINAL Stability
OR ORDER BY PHONE:
+38 050 250 4 250, +38 093 654 82 83
With Stability Barna Original has created another innovative best in class product in the realm of tabletennis blades. 
This blade has very high control properties and has a focus on uniquely developed wood and a fingerrest which has been formed ergonomically and helps the stabilzation of the blade and the grip.
Hereby Stability prevents the uncontrolled "wandering off" of the fingers which reduces unintentional errors through contact with the ball.
Stability offers the highest possible control properties and provides great and unique feedback when playing with both pimple out and inverted rubbers.
Whilst developing the Barna Original Stabilty blade, not only professional players were involved, but also beginners and children who gave raving feedback, since the blade makes gripping the blade easier and stabilizes it.
Barna Original Stability is available in both a version for left-handed and right-handed players.
If you like the purchased product, and you would like to recommend it to others, please share a few words about exactly what you liked it. Help other customers to better navigate the variety of products and make the right choice, and us (the store) in our mission to select the most high-quality and successful products.


Be the first to comment!