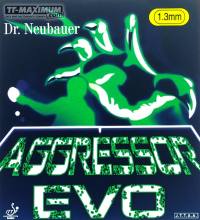 Available
even more aggressive version on a tougher sponge
Leave review
View all
BARNA ORIGINAL Combination
OR ORDER BY PHONE:
+38 050 250 4 250, +38 093 654 82 83
This is an automatic translation. To view the original article switch the site language to RU.
This blade has different properties of the sides. The manufacturer claims a big difference in speed - attacking OFF on the right, defensive DEF on the left. The left side is completely independent thanks to the newly developed production technology and offers the lowest speed with the highest control values. Ideal for players with destructive rubber like long pips and antispins.
Quite light - average weight 62g.
Type:
ALL+
Combined:
yes
Composition:
wood
Blade size:
standard
155*153 мм
Длина ручки: 105 мм
Average weight:
62
Layers:
5
Thickness:
10.5 mm
If you like the purchased product, and you would like to recommend it to others, please share a few words about exactly what you liked it. Help other customers to better navigate the variety of products and make the right choice, and us (the store) in our mission to select the most high-quality and successful products.


Be the first to comment!