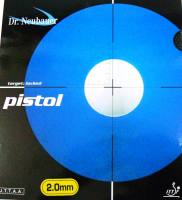 Available
очень мягкие короткие шипы, с большим разрушительным эффектом и уникальными возможностями
Leave review
View all
REvolution №3 case for two rackets, aluminum УЦЕНКА
Price:
933.00 грн
1,244.00 грн
OR ORDER BY PHONE:
+38 050 250 4 250, +38 093 654 82 83
This is an automatic translation. To view the original article switch the site language to RU.
Mark-up - on each of the cases there are minor cosmetic defects.
№1 - grey, minor scuffs
№3 - grey, dent on the end
Numbers of the discounted case are listed on the photo, write in the comments to the order you need.
On sale you can find a lot of aluminum cases for table tennis, and the question may arise: why is this more expensive than others? The answer is simple - it's better. Not just more capacity and convenience. But also a higher quality of production. And also a more beautiful design. So, if you like cases of this kind, this one is clearly worth paying for it a little more.
Case size: 37.2 cm x 23 cm x 6.4 cm.
Weight: 800g
If you like the purchased product, and you would like to recommend it to others, please share a few words about exactly what you liked it. Help other customers to better navigate the variety of products and make the right choice, and us (the store) in our mission to select the most high-quality and successful products.


Be the first to comment!